Conference Registration
Registration Types
Early Bird
Until 5 May 2024
Regular
From 6 May 2024 to 16 June 2024
Onsite
From 17 June 2024 Onwards
Doctor (Member/Public Institution)
MYR 550
MYR 650
MR 800
Doctor (Non-Member/Private Institution)
MYR 650
MYR 750
MYR 900
Allied Health (Nurse/Assistant Medical Officer/Others)
MYR 400
MYR 500
MYR 650
LLMIC
USD 150
USD 200
USD 250
International
USD 400
USD 450
USD 500
Get a discount of 5% on registration fees when you register in a group of 10 pax and more
Workshop Registration
Workshop 1: Emergency Neurological Life Support (ENLS)
Specialist Doctor
Local
MYR 400
International
USD 275
Non-Specialist Doctor
Local
MYR 300
International
USD 175
Allied Health
Local
MYR 200
International
USD 100
Workshop 2: Neuromonitoring – External Ventricular Drain / Intracranial Pressure Monitoring; Electroencephalography
Specialist/Doctor/Allied Health
Local
MYR 250
International
USD 150
Workshop 3: POCUS in Neurocritical Care
Specialist/Doctor/Allied Health
Local
MYR 250
International
USD 150
REGISTRATION FEES INCLUDE:
Attendance to all sessions from 29 to 30 June 2024
Light refreshments during breaks as indicated in the programme
GUIDE TO REGISTRATION:
Kindly download the PDF step by step guide on how to register for APNCC 2024 and troubleshoot tips should you face any difficulties.
PAYMENT METHODS
By Credit Card (Visa or MasterCard)

MP Singapore Pte Ltd acts on behalf of the Asia Pacific Neurocritical Care Conference 2024 to handle fee collection.
All credit card charges will be made by merchant name: MP Singapore Pte Ltd. 
By Telegraphic Transfer (For International)

Additional USD 25 bank charges is required.
Please ensure that the name of the participant is stated on the transaction draft.
Bank charges are the responsibility of the payer and should be paid in addition to the registration fees.
Please make bank drafts payable to:
Beneficiary Bank Name: DBS Bank Ltd, Singapore
Beneficiary Bank Address: 12 Marina Boulevard, DBS Asia Central,
Marina Bay Financial Centre Tower 3, Singapore 018982
Beneficiary Account Name: MP Singapore Pte Ltd
Beneficiary Account Number: 033-016215-4
Beneficiary SWIFT BIC Code: DBSSSGSG
By Online Banking (Private Hospitals in Malaysia)

All payments are to be issued in favour of "Persatuan Kakitangan Anestesiologi Hospital Umum Sarawak"
Account No.: 80-0930110-6
Name of Bank: CIMB Bank Berhad
Address of Bank: Wisma Satok, Jalan Satok, Kampung Bandarshah, 93400 Kuching, Sarawak
Swift Code: CIBBMYKLXXX
Ref 1: Reg fee APNCC
Ref 2: Name
Attendees must provide proof of payment by attaching the payment remittance following the registration fee payment. Confirmation of registration will be granted only after the registration department validates the complete payment.
An email confirming registration will only be sent after receipt of the required fees. A copy of the bank transfer (or other proof of payment) will be required in the event that registration fees were not credited to the forum account on time.
SUBSTITUTION POLICY
Registered delegates who are unable to attend may send an alternate i.e. one-for-one substitution at no extra charge. Substitution request must be submitted in writing to the Symposium Registration Secretariat before 31 May 2023.
Substitution requests received after the deadline will be subjected to a processing fee of SGD 50.
REGISTRATION CANCELLATION POLICY
All requests for cancellation must be submitted, no later than 30 April 2023 in order to receive a full refund. However, an administrative fee of SGD 50 will be imposed.
Cancellation requests received after the deadline will not be entertained, and is chargeable, including No-Shows. No refund of any type will be provided for paid registration.
Any fees charged, 5% surcharge applicable to online payment by credit cards, will not be refunded.
Bank transfer admission fee (USD 25) will also not be refunded – applicable to Bank Transfer payments.
All approved refunds will be made within two months after the Symposium is held.
ENQUIRIES
APNCC 2024 Registration Department
20 Kallang Avenue, Pico Creative Centre, 2nd Floor, Singapore 339411
E-mail: registration@neuro-criticalcare.org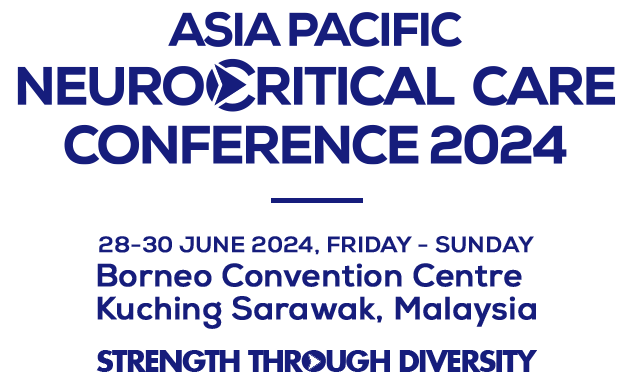 CONTACT
Pico Creative Centre, 20 Kallang Avenue, 2nd Floor, Singapore 339411